If you are looking for high quality yet economical wheelchairs, you have come to the right place...Trust Accord Medical products for comfortable, easy to use wheelchairs which are trusted since long and known for their quality all over the world.
---
AMP-03675 :
Folding Steel Commode Stool with Backrest & Armrest Adjustable Height

AMP-03710 :
Steel Manual Wheel Chair
(Economy Type)

AMP-03720 :
Steel Manual Wheel Chair
(Meg Wheel)

AMP-03750 :
Steel Manual Wheel Chair
(Heavy Duty Megweel)

AMP-03790 :
Steel Manual Wheel Chair
(Commode)

AMP-03810 :
Steel Manual Wheel Chair
(Detachable armrest and footrest)

AMP-03820 :
Steel Manual Wheel Chair
(Detachable armrest and footrest with leg rest)

AMP-03850 :
Steel Manual Wheel Chair Heavy Duty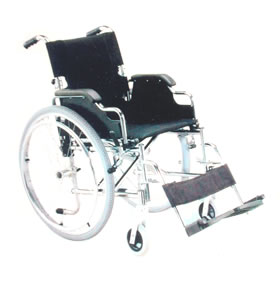 Detachable armrest and footrest

AMP-03870 :
Wheelchair, DLX, Folding + Recline Back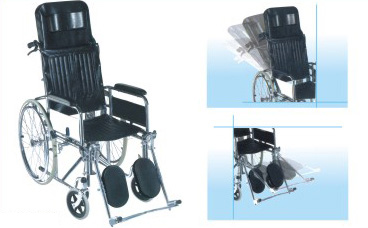 Detachable Armrest for easy transfer.
Detachable and Adjustable Footrest with Leg support.

AMP-03910 :
Aluminum Alloy Manual Wheelchair
(Complete Foldable)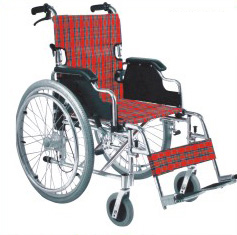 Aluminum Allory
Complete Folding Type
Detachable Armrest and Footrest for easy transfer

AMP-03950 :
Aluminum Wheelchair with Desk length armrest
Height Adjustable Armrest And Footrest with support straps.
Extra cushion for seat and backrest

AMP-03958 :
C.P WHEEL CHAIR
(Pediatric)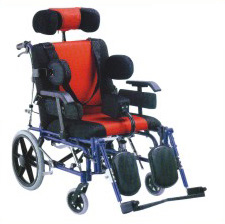 Wheel chair folding with Head & side support, chest straps & push breaks, suitable for children. Tubular Aluminum light weight frame, fitted with 6" PVC caster & 16" Mag wheel. Wheel chair have adjustable seat, backrest, Armrest & Elevating Footrest.

AMP-031100 :
Wheelchair, MOTORISED (Battery Operated)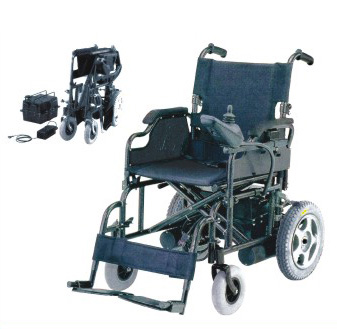 Drive with joystick fitted on armrest.
Detachable Armrest and fitted on armrest.
Operate with rechargeable batteries.

AMP-033005 :
Wheel Chair Folding
(Adult, Painted)
Frame - Tubular frame, Powder Coated finish, White.
Seat - 17" (42cm) wide, leatherette made Seat & Back (with three supporting straps under the Seat).
Armrest - Fixed, with Skirt Guard & Arm-supports.
Foot-rest - Fixed, with Plastic Foot Plates.
Front Wheels - 4" (10cm) dia. Casters.
Rear Wheels - 24" (60cm) dia., with Solid Tyres & Rings.
Breaks - Forward Push safety Breaks.
Packing - Cartoon Packing, Size 41"x 38"x 13", One piece.

AMP-033011 :
WALKER FOLDING ADJUSTABLE
All bright chrome plated finish.
Folds Easily. Runs Fast & Freely.
Fitted with forward push safety brakes.
Seat and back made of leatherette reinforced with heavy canvas and plastic strips.
Detachable arm rests available in full length or desk length.
Self adjusting swivel front wheels size 20cm.
Rear wheels fitted with hard rubber tyres size 60cm and self propelling rings.
Autolocking, Swinging and Detachable broad foot rests. Fitted with leg support band. Heel support can be fitted on foot rests if orderd.

AMP-033014 :
Wheel Chair Folding
(With Commode)
| | |
| --- | --- |
| | Adult, folding wheel chair with commode seat is fitted with toggle style brakes for bedside & over the toilet use. The chair frame work is sturdily constructed from ERW steel tubing with oven baked finish. Chair is mounted on two rear wheels of 60cm dia. and two front wheels of 20cm dia., and wheels are fitted with hard rubber tyres. Foam padded Arms easily detached for entering and leaving the chair from either side. Chair comes complete with padded seat cover and commode pan. |